Destination Riverbanks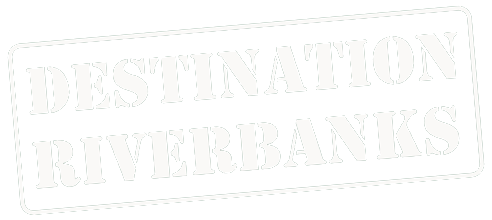 Thanks to the unwavering support of the leaders and citizens of Richland and Lexington counties and our generous members and donors, an exciting multi-million dollar expansion is now underway at Riverbanks Zoo and Garden. By 2016, Riverbanks promises a world-class experience at every turn.
The Road Ahead Visitors to Riverbanks will soon enjoy a wider entry to better accommodate guests, a doubled-in-size gift shop, new guest relations center, state-of-the-art seal/sea lion exhibit, relocated grizzly bear habitat, brand-new otter exhibit and interactive children's garden.
New Seal/Sea Lion Experience
Sea Lion Landing will have a similar feel to San Francisco's Pier 39 where many sea lions live today. This dynamic habitat will feature fantastic underwater observation opportunities from varying viewpoints for guests to watch the fin-footed favorites in action. Shaded seating will provide added comfort during planned presentations.
Slated to Open Spring 2016.
Enhanced Grizzly Bear Habitat and New River Otters
Grizzly Ridge, a bigger, better bear exhibit, is being relocated to make way for an expanded gift shop. Plans include an expanded habitat with unparalleled views of the bears as otters swim in the foreground.
Slated to Open Summer 2015.
New River Otter Exhibit
Otter Run is sure to delight as beloved river otters greet guests when they enter the Zoo's attractive new entry plaza. This charismatic exhibit also will allow unparalleled, shared views of neighboring grizzly bears.
Slated to Open Summer 2015.
Larger Entrance Plaza with Enhanced Guest Amenities
Before visitors enter the Zoo gates, they will discover a beautifully designed open entry plaza featuring a 4,500 square-foot gift shop and a new guest relations center boasting more ticket booths, new guest services offices, first aid, lost and found, and lactation room.
Slated to Open Summer 2015.
Improved Parking and Visitor Access
The larger entry will initially eliminate a number of existing parking spaces, but more parking options will be added in other areas for better traffic flow throughout the year.
Slated for Completion Summer 2015.
Interactive Children's Garden
The single largest addition to the Riverbanks' campus since the Botanical Garden was added in 1995, this 3-acre experience will engage visitors of all ages with a dino dig, tree houses, creeks and ponds, encouraging exploration, imagination and nature play.
Slated to Open Fall 2015.
Construction Cam Watch our progress in motion!
Hard Hat Happenings As we pave the way for the future, we plan to keep our members and guests informed. Check back here often for the latest listing of renovation changes and updates.
Turn Right for Riverbanks
As Riverbanks rebuilds at the main Zoo entrance, entering the park has taken a momentary turn. Members and guests are now being redirected to a temporary entrance that welcomes visitors into the Carousel Plaza. For the best parking, members should plan to arrive early and turn right (instead of left) when crossing over the railroad tracks. Parking for vehicles displaying accessible placards will remain the same. We appreciate your patience as we build a bigger, better entryway.
New Zoo entrance tentatively set to re-open in the summer of 2015.
Renovations Result in a Few Animal Moves
Embarking on a major expansion requires plenty of strategic moves to make way for the renovations. Here's what's in the works now: The Zoo's grizzly bears are staying at Tulsa Zoo (OK) while their new habitat is being built; the bears will return this summer. A few outdoor bird aviaries were removed in anticipation of the new sea lion exhibit; one new aviary recently opened. The Malayan tapir and babirusas are back on exhibit. Stay tuned for more movin' and shakin' updates.
Solo's Market Now Open
A new snack bar has opened at the Zoo! The brand-new concession stand is named Solo's Market after one of Riverbanks' iconic apes. Solo the siamang arrived at Riverbanks on October 5, 1973, just eight months before the Zoo first opened. He delighted visitors for 33 years and in that time sired six offspring. Described by his keepers as self-assured, calm and a superb parent, Solo was loved by all who knew him. Solo's Market features hand-battered chicken tenders, fried pickles, potato spirals, ICEES and other tasty snacks.
New Bird's Eye View
The first of several new bird aviaries recently opened, adjacent to the all-new Solo's Market. Additional aviaries will be built throughout the Zoo soon to replace those that were demolished to make way for the new sea lion exhibit.
Garden Branches Out with New Tram Stop
With an exciting 3-acre children's garden on the horizon, Riverbanks has moved the Botanical Garden tram stop to a more centrally located area near the amphitheater. Guests no longer need to exit or enter through the Visitors Center, and the walk from the Garden entrance is now much shorter! The tram will now transport guests from the Saluda River footbridge to the Rose Garden pavilion and back.
Botanical Garden Gears Up for Growth
In preparation for the all-new 3-acre children's garden coming to Riverbanks Botanical Garden, the "secret garden" play area, originally designed and built by playground designer and local resident Jim Mosteller, has been dismantled. Thanks to Mr. Jim's selfless efforts, the secret garden has been a source of learning and enjoyment for many children and families over the last several years. The Discovery Garden is also closed. As families now await the much-anticipated new botanical attraction, kids can continue to climb and slide on the playground near the carousel at the Zoo. The Garden's new outdoor adventure is slated to open in late fall of 2015 and promises to connect kids to nature as they climb, crawl, dig, splash and play in a safe and exciting environment complete with tree houses, creeks, ponds and a dinosaur dig.
Slated to Open Fall 2015

A New Look for the ARC
The Aquarium-Reptile Complex recently underwent a renovation in celebration of the popular building's 25th anniversary. Members and guests can now look forward to an enhanced ARC experience boasting a new color scheme, upgraded flooring and newly designed graphics.
We've Packed Up the Trunk and Moved…
With all the moving and shaking that is happening around the Zoo's main entrance, we can't forget that Elephant's Trunk Gift Shop, the Zoo's main retail store, will be doubling its size over the next year. ET, as it is fondly called by Riverbanks staff, has packed up and moved to a temporary location behind Carousel Ice Cream while its larger location is being built. Be sure to check out what's in store at our new digs on your next visit.
Riverbanks members get 10% off with a valid membership card!
Weekly Photo Reports Destination Riverbanks is well underway! Buildings are going up and exhibits are being built — much of it in clear view for our members and guests to see. This exciting project will ultimately bring a larger Zoo entrance with enhanced guest amenities, dynamic grizzly bear and otter habitats, and state-of-the-art seal/seal lion experience. Join us as we grow! Check out our weekly photo reports, provided by Rodgers Builders:
Weekly Photo Report—May 11–15, 2015
Weekly Photo Report—May 4–8, 2015
Weekly Photo Report—April 27–May 1, 2015
Weekly Photo Report—April 20–24, 2015
Weekly Photo Report—April 13–17, 2015
Weekly Photo Report—April 6–10, 2015
More Reports
Weekly Photo Report — March 30–April 3, 2015
Weekly Photo Report — March 23–27, 2015
Weekly Photo Report — March 16–20, 2015
Weekly Photo Report — March 9–13, 2015
Weekly Photo Report — March 2–6, 2015
Weekly Photo Report — February 23–27, 2015
Weekly Photo Report — February 16–20, 2015
Weekly Photo Report — February 9–13, 2015
Weekly Photo Report — February 2–6, 2015
Weekly Photo Report — January 19–23, 2015
Weekly Photo Report — January 12–16, 2015
Weekly Photo Report — January 5–9, 2015
Weekly Photo Report — December 29, 2014 – January 2, 2015
Weekly Photo Report — December 15–19, 2014
Weekly Photo Report — December 8–12, 2014
Weekly Photo Report — December 1–5, 2014
Weekly Photo Report — November 17–21, 2014
Weekly Photo Report — November 10–14, 2014
Weekly Photo Report — November 3–7, 2014
Weekly Photo Report — October 27–31, 2014
Weekly Photo Report — October 20–24, 2014
Weekly Photo Report — October 13–17, 2014
Weekly Photo Report — October 5–10, 2014
Weekly Photo Report — September 22–26, 2014
Weekly Photo Report — September 15–19, 2014
Weekly Photo Report — September 8–12, 2014
Weekly Photo Report — September 1–5, 2014
Weekly Photo Report — August 25–29, 2014
Weekly Photo Report — August 18–22, 2014
Weekly Photo Report — August 11–15, 2014
Weekly Photo Report — August 3–8, 2014
Weekly Photo Report — July 28 – August 1, 2014
Weekly Photo Report — July 21–25, 2014
Weekly Photo Report — July 7–11, 2014
Weekly Photo Report — June 30 – July 3, 2014